De opvolger is daar van de uitmuntende 8200-serie. Een geïntegreerde versterker , 8300 A, met RCA en XLR , MM/MC Phono ingangen. Een CD-speler, DAC en voorversterker, 8300CD, met 6 digitale ingangen, 3 digitale 1 XLR en 1 RCA uitgang. Een mooie combinatie in het zilver of zwart. Tevens hebben wij ook de M-DAC+ binnengekregen. De opvolger van de zeer goed geteste M-DAC.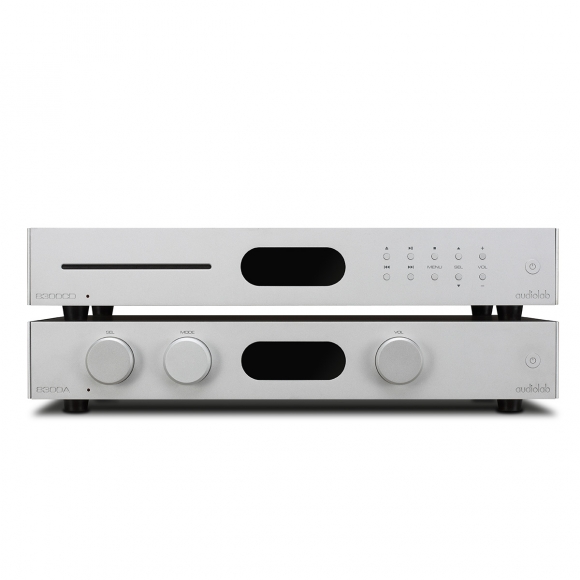 8300A voor 1.249,- euro
Completely redesigned from scratch, our new integrated amplifier, the 8300A is miles ahead of what was already an industry-leader. Higher power, an additional phono stage and new Audiolab styling means the amplifier is more stylish and more versatile than ever. Most importantly it's new, ultra-efficient circuitry and streamlined components create a listening experience which brings new definition to your favourite music.
Technology
The 8300CD DAC voor 1.349,- euro

The 32-bit ESS Sabre DAC as used inside the 8300CD continues to have a reputation as the best-sounding DAC chip available, and most CD players that use it are much more costly designs. In terms of the way it measures, its distortion figures are extraordinarily low. Around the DAC there are extensive measures to reduce jitter to vanishingly low levels, of a nature you'd expect to see only in much more expensive players.
The conversion process within Audiolab 8300CD results in the 512 DAC elements (256 DACs per channel) each operating at 84.672MHz – all digital audio sources, whatever the sample rate, are upsampled or oversampled to this frequency. This results in a conversion process that is switching 3840 times higher than the typical audio upper bandwidth of 22kHz. Without this Digital upsampling technology, the analogue filters would likely affect frequencies at or near the audible range, resulting in unwanted level and phase variation within the audio band.
The inclusions of the Hyperstream modulator means optimal transient response is achieved, thus eliminating dynamic response deficiencies and noise floor modulation artifacts typical of traditionally designed Delta-Sigma DACs.
M-DAC+ voor 1.349,- euro
The new M-DAC+ is a high-performance, multi-purpose audio DAC (Digital-to-Analogue Converter) for home use, designed to sit on a desk or table, or integrate into a hi-fi system. It incorporates a highly specified, audiophile-quality digital preamplifier and Class A output stage for connection to a power amp and speakers (the output can be fixed for those who wish to use an existing preamp or integrated amp), in addition to a high-quality output for headphone use.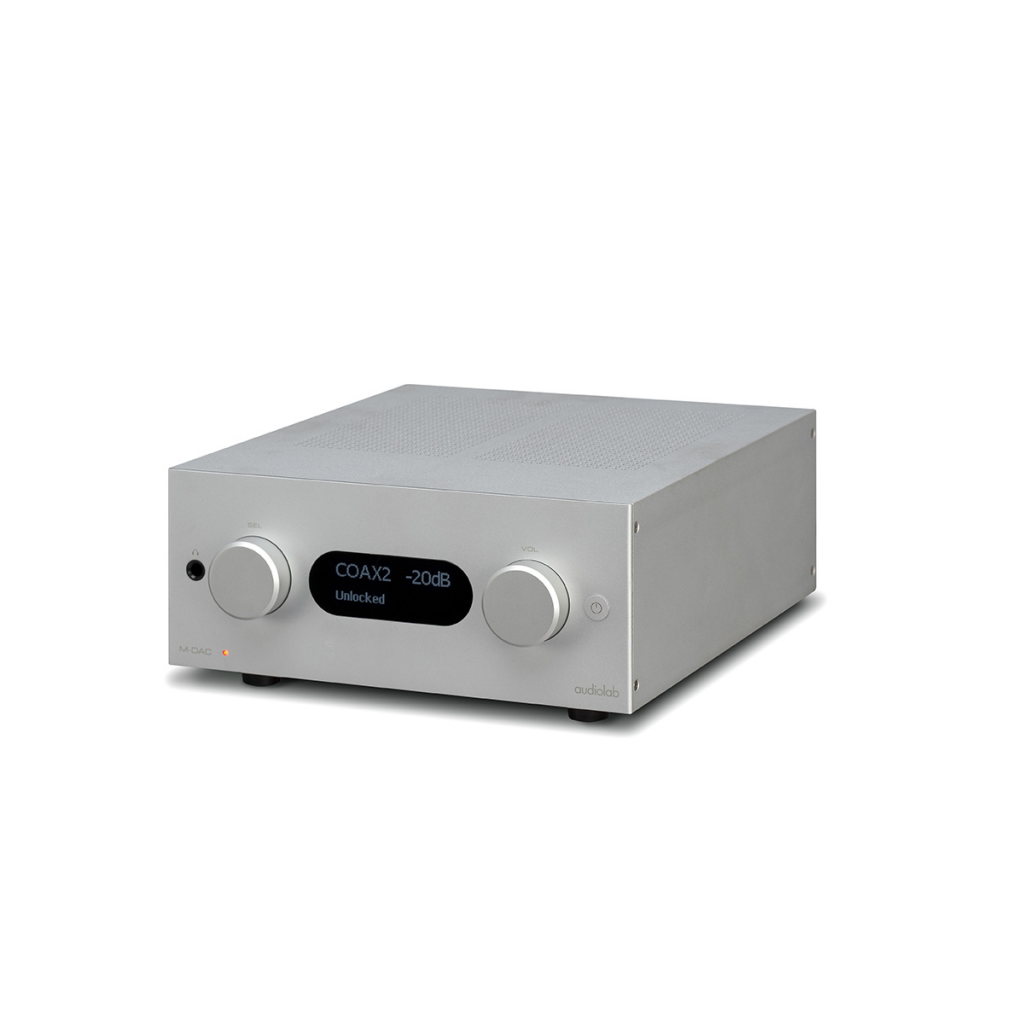 Redefining a Classic
The new M-DAC+ is based firmly on the classic M-DAC, with carefully targeted improvements in key areas – a logical move, given the original model's sustained popularity over the last four years. The M-DAC built a peerless reputation with press and public alike since its launch in the autumn of 2011, scooping multiple Product of the Year Awards from the likes of What Hi-Fi?, Hi-Fi Choice and EISA to make it arguably the most critically acclaimed DAC component ever made.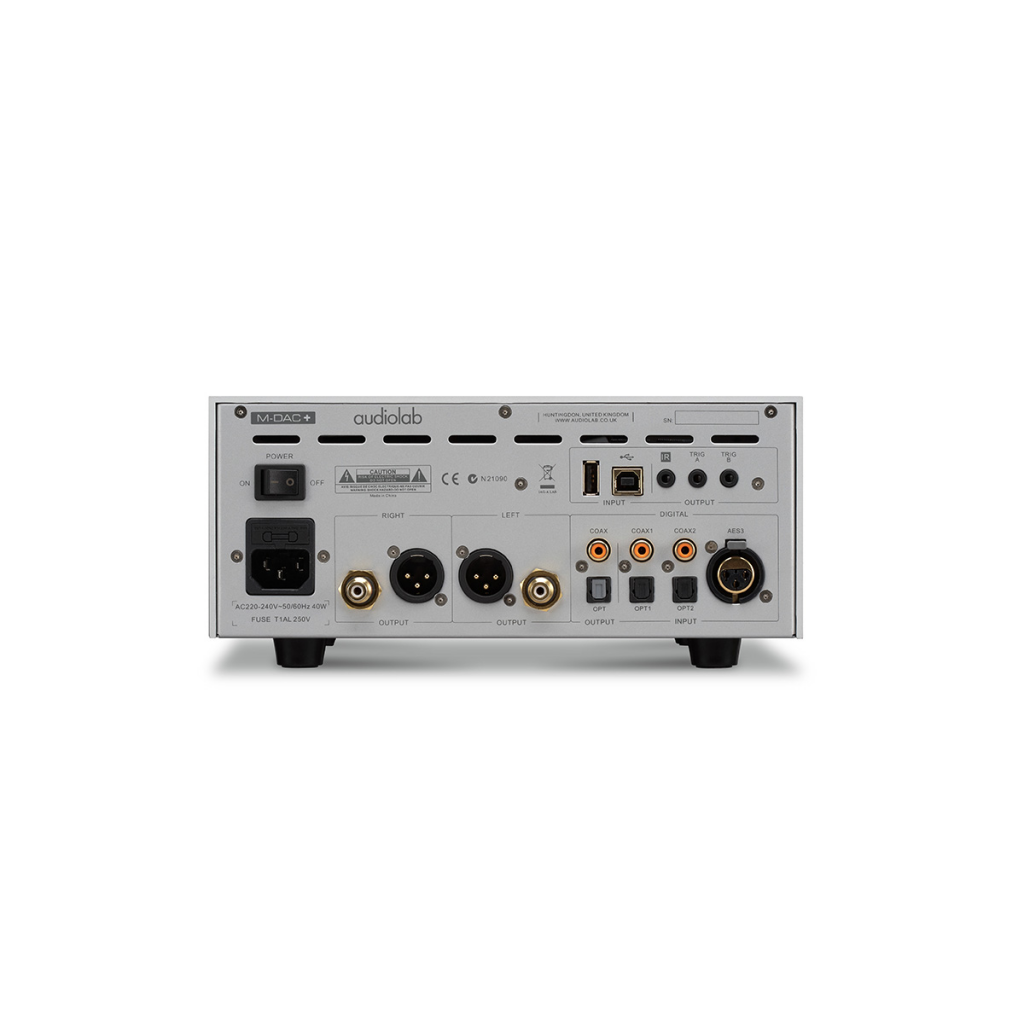 Voor meer informatie: